Class 6
Teacher: Mrs D Walker & Miss N Beardmore
Higher Level Teaching Assistant: Mrs C Cass
In Class 6 we like to operate with an open door policy as much as possible. If you have any questions, we will always do our best to be available should you need to speak to us at any point regarding anything at all. We cannot express how important having a solid, respectful communication with parents is and believe it is key to making sure your children are happy and making progress in school.
Important Information
PE days: Your child will be have PE twice per week - we always say its best to bring kit in on a Monday and take it home on a Friday just in case they are lucky enough to have extra lessons!
Homework
Homework is an opportunity to share what is happening in school and in your children's lessons. It is usually set on a Monday and may consist of a piece of math work, a comprehension activity and spellings to learn. Homework must be completed and returned by the following Monday. This is essential in preparation for children moving onto senior school and we do share the homework records with the senior school before they move up. Children should also be encouraged to read a variety of books regularly. Reading books can be taken home by children and recorded in their planners.
Planners
It is very important that children bring their planner to school every day. We would appreciate your co-operation in signing and reading through this weekly. Planners are checked and children are reminded if they have not been signed. Important information and communication will be shared through the planner as well as ClassDojo.
SATs Dates 2020
The key stage 2 tests are timetabled from Monday 11 May to Thursday 14 May 2020!
Our History Topic : The Ancient Greeks
Here are some of the key questions and historic events that we will be exploring!
Who were the Ancient Greeks?
Ancient Greek democracy - what's it all about?
Ancient Greek Olympics - how did this pave the way for modern day sport and entertainment?
The Battle of Marathon
Greek Gods and Goddesses
Below is a handy link to BBC bitesize if you would like a head-start looking into our new topic
https://www.bbc.co.uk/bitesize/topics/z87tn39
Take a look at the knowledge mat - it may help you with key information and vocabulary for the upcoming term!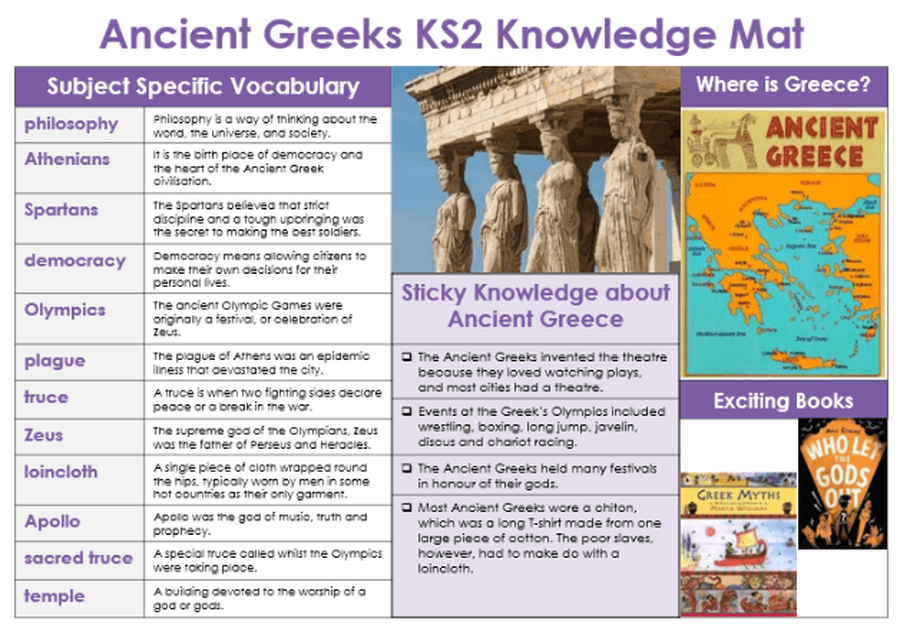 Recommended Reading!
The more you read the more you know...
As I am sure you are aware, as well as being an enjoyable pastime, reading impacts hugely on
children's writing ability and general learning. We encourage children to read as much as possible,
both at home and in school. Here are some personal favourites and we have included a link to a website that outlines further books for your little book worms!
We have a bookshelf/reading area in class and school library where children are welcome to take books home to read. They are also invited to bring books from home in to read for pleasure! Our local library in Pontefract is amazing and we work closely with them throughout the year - if you would like any information on how you can use the library further please don't hesitate to ask us or visit the library in town.
https://schoolreadinglist.co.uk/reading-lists-for-ks2-school-pupils/suggested-reading-list-for-year-6-pupils-ks2-age-10-11
'The Explorer' – Katherine Rundell
'Journey to the River Sea' – Eva Ibbotson
'The Nowhere Emporium' - Ross Mackenzie
'Running Wild' – Michael Morpurgo
For a challenge…'The Jungle Book' – Rudyard Kipling or 'The Hobbit' - J.R.R Tolkein
'Middleworld: Jaguar Stones' – J&P Voelkel
Any Tom Gates fiction or any Harry Potter!
Overview of the half-term in Class 6
Keeping in touch with Class 6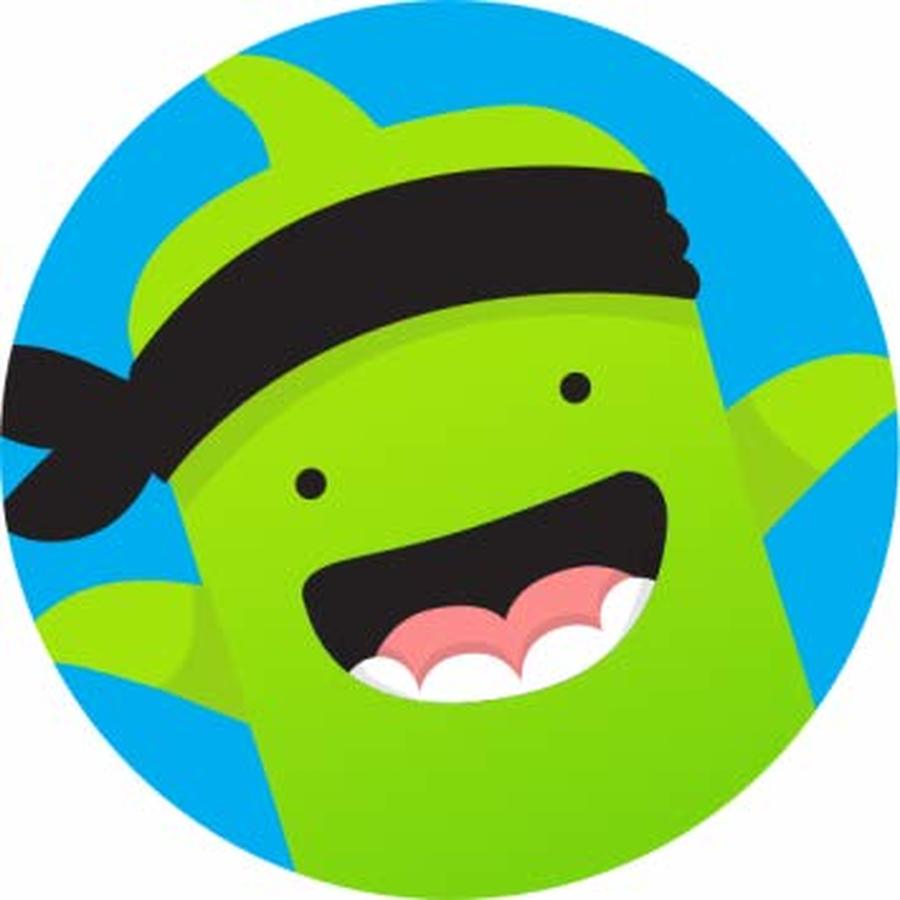 If you would like to keep up to date and see what your children are doing in class 6 then head straight to Class Dojo. We update this regularly with class stories, key dates and photos. Everyone has a unique access code and you can see how your children are rewarded!
We also use Twitter @stgilesacademy and Facebook - both sites are open pages so there's no need to sign up!