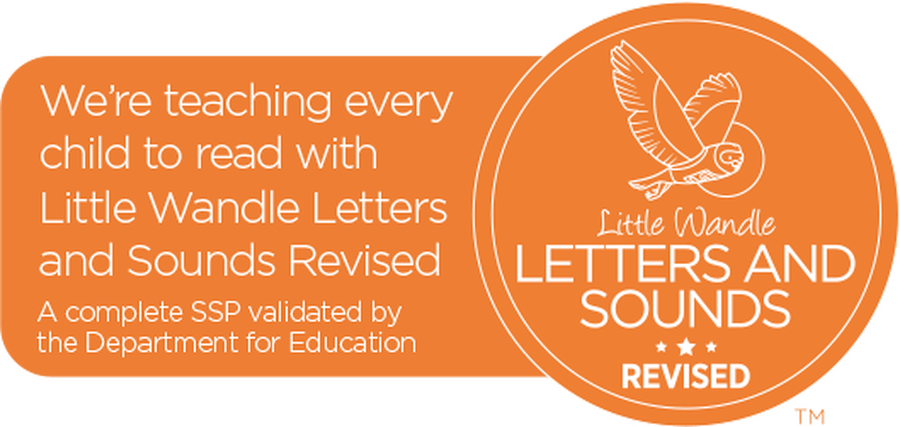 Reading at St Giles
In our school:
We consistently nurture a love of reading
There is high-quality, committed and direct leadership of reading, especially from the head teacher and the staff
There is clear agreement about what children need to learn to be successful readers
There is high-quality, consistent teaching, 'including discrete phonics teaching'
There is rigorous assessment of every child, especially identifying difficulties early on so that well-matched and timely support and intervention can be provided.
Reading Guidelines
We recognise the importance of taking a consistent whole school approach to the teaching of reading to ensure a love of reading and the highest achievement in reading for each child.
The teaching of reading is carefully planned to meet the needs of all of our children taking into account the literacy baselines and home support.
We have a range of opportunities that allow us to concentrate on the enjoyment of books. This includes teachers regularly reading aloud to the whole class (class novels/stories, etc.), book weeks, book fairs, author visits and regular trips to the local library.
All classes have an attractive book/reading corner with a range of texts both fiction and non-fiction in a variety of genres and styles and reflecting culture, gender and language.
Teaching approaches:
The teaching of reading will include:
Whole class reading: as a class/group using a common text, focusing on comprehension, specific features and the development of a wide range of reading strategies.
Guided reading: a carefully structured group activity using graded texts carefully matched to ability and involving teacher interaction – once a week.
1:1 reading: individual reading for those who need it – weekly in KS2 for confident readers (teacher or TA) two to three times for all in KS1 and EYFS.
Independent reading: where children extend and practice their reading skills. From Year 1 upwards, opportunities are created for children to engage in reading for pleasure – each child reading in class; adults also take part.
Home/School Reading: All children have a home school reading log, which is sent home at the end of each school day. Children are expected to read as often as possible each week. Reading races are completed throughout school to record opportunities for reading for pleasure.
Reception and Years 1 and 2 - We are a Little Wandles Reading school. Please see the phonics page for more details.
When Reception children first start school, they will begin their journey into the wonderful world of reading, starting with the initial sounds.

In Reception, Year 1 and Year 2, children will receive daily, discrete phonics lessons in order for them to build up their phonic knowledge and decoding skills.

Teachers will follow the school phonics policy and use the Little Wandles Letters and Sounds phonics programme.

In Reception, children will have their 'read at home' book to practise their sounds/tricky words at home. When children are secure with the first six sounds (s,a,t,p,i,n) they will be given books which correspond with the phonic phases they have been taught.

Each child in KS1 has a home school reading diary.

All children in KS1 are expected to read at least two to three times a week 1 to 1, and to have this signed by an adult.

All classes complete a Reading Race challenge each week to encourage independent reading and promote a love for reading. Rewards are received for the number of times a pupil reads each week.
Key Stage 2
All children have at least four whole class reading sessions a week. These sessions follow a Big Read slot in the curriculum where reading for pleasure or a specific focus will be introduced.
The school has an expectation that all children read x4 times each week.

Children who meet this weekly reading expectation each week, receive Dojo's to mark their achievement.

Children who need more help may read (1:1) daily to their class teacher/teaching assistant, throughout the school day.

Children who may be experiencing reading difficulties will be identified as 'Vulnerable Readers' and their progress is tracked and monitored by class teachers. Such pupils will be identified as requiring intervention and the appropriate approach will be delivered to assist in raising their individual progress and attainment. The class teacher is accountable for having oversight of this and should cater to the needs of all vulnerable readers accordingly. The reading co-ordinator will monitor the progress of all pupils across school; identifying areas of success or alternatively areas for development for cohorts of pupils or individual children.

Volunteers can support individual reading and key word practice.

Some children will still need the combination of the structured reading programme and phonic input that they received in KS1, so this programme may continue. In order to encourage struggling readers, teachers may choose to give them books that provide age appropriate subject matter but which are easier to access.

All children in KS2 will have a reading book from the appropriate ability level. We aim that these books are 90% readable and a member of staff will listen to children read, when they have moved on to a new level, to ensure this. If children want to read a book that is currently beyond their ability level, we would encourage them to share this with their parents at home or when opportunities arise in school for them to read for pleasure. Children will be given the opportunity to change their reading books as often as needed.

All reading, whether to an adult, or independently, should be recorded in their Planners.

Pupils in KS2 will be given the opportunity for independent reading during the school day. They should record this in their planner.

When members of staff feel that pupils are ready, they move onto 'Free Readers' ('real', non-scheme books, suitable for their age).

All classes complete a Reading Race challenge each week to encourage independent reading and promote a love for reading. Rewards are received for the number of times a pupil reads each week.
Partnership with parents
All of our pupils will be given many opportunities to read and to be heard reading in school by staff and other adults in school. However, we recognise that it is often difficult for us to hear individual children as much as we would like so, therefore, need support of parents/carers at home. We would ask that all children be listened to reading by an adult at least three times a week at home. We actively encourage parents to be involved in the development of their children's reading skills. They can do this in many ways including:
Listening to their children read regularly at home and discussing what they have read.

Reading to their children at home

Playing 'word' games

Taking children to the library - Our local library (Pontefract) encourage all pupils to visit as often as possible.

Helping in school and inviting parents to come and see their children's learning
Cross Curricular Links
We aim to create reading opportunities across all areas of the curriculum to make it more meaningful and relevant to the pupils. We will ensure that all pupils are given opportunities to study a range of good quality and interesting fiction and non-fiction texts from a variety of genre across a variety of curriculum aspects. They will have the opportunity to read 'real' books and newspapers, posters, ICT based texts and information booklets.
Impact
A range of assessment tools is used:
Phonic assessments to ensure children are progressing with their phonic knowledge are completed.

Ongoing assessments during guided reading sessions using whole class reading records linked to lesson objectives and targets.

Termly assessments of Letters and Sounds phases.

End of Key Stage SATs.

Parents and teachers record comments about pupils' reading in pupil Planners. The Home/School Planner will be a key communication between home and school.

Pupils' progress in reading will be carefully monitored through a range of opportunities. We will support and encourage children as their reading progresses, but we only move them onto the next level when their decoding or comprehension skills are at that level. The class teacher will regularly monitor individual and class progress in reading.

Parents will be informed of their child's progress through a variety of means including: informal chats, comments in pupil's home-school reading diaries, discussions at regular parent consultation meetings and end of year reports.
Inclusion
We aim to give all our pupils the opportunity to succeed and reach the highest level of personal achievement; to promote the individuality of all our pupils, irrespective of ethnicity, attainment, age, disability, gender or background.