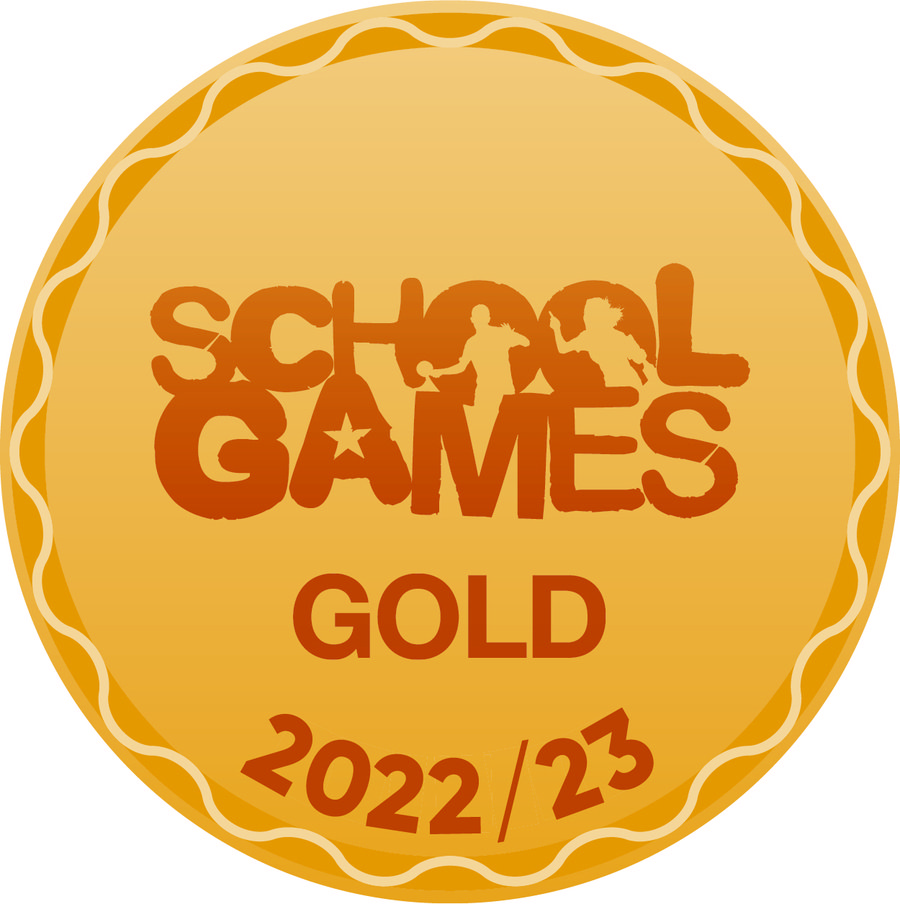 Intent
At St Giles, children are encouraged to enjoy Physical Education first. A culture nurturing a love for sport will support children to see the benefits of being physically active and healthy in mind, body and spirt.
Implementation
Pupils at St Giles C of E Academy participate in high quality PE and sporting activities. Our PE curriculum incorporates a variety of sports to ensure all children develop the confidence and appreciation of their own abilities and areas that require improvement.
St Giles C of E Academy will be expected to:
Deliver 2 PE sessions per week.
Deliver quality teaching of a range of sports such as: dance, gymnastics, football, swimming and OAA.
Allow children to experience competitive situations through competitions, in and outside of school.
All staff will be good role models in leading an active and healthy lifestyle.
All staff will display good subject knowledge in areas of PE which they deliver.
All staff will differentiate, taking into account the needs of their children.
All staff will continually use their teacher judgements to increase attainment within lessons.
Offer opportunities for staff to develop their CPD whereby they can learn from experienced coaches.
Offer a range of extra -curricular clubs for children.
Encourage children identified as inactive within school to take part in more physical activity.
Celebrate sporting achievements regularly.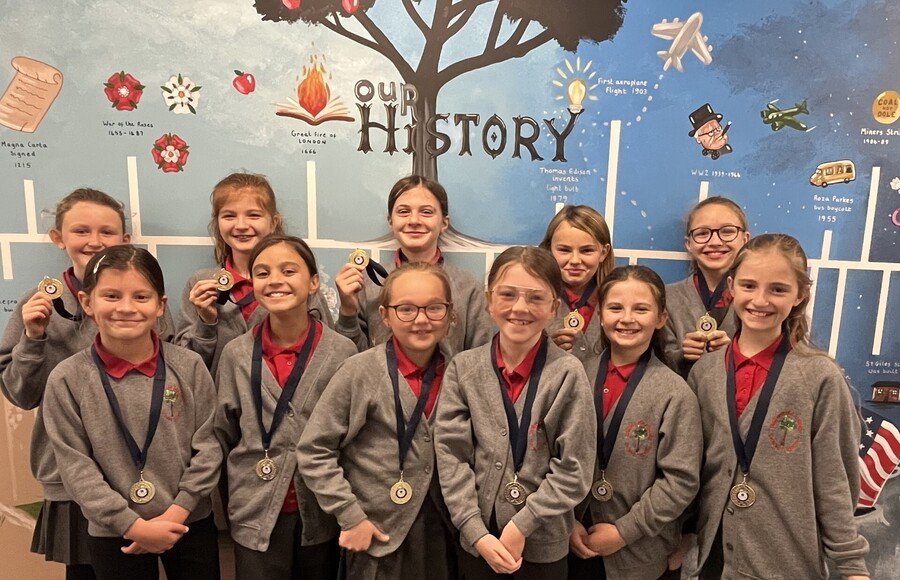 Year 5/6 Girls PAT Football Competition
Our Year 5 and 6 footballers won the competition held at the A1 Football Factory.
There were some very close games with some excellent skills on show.
Well done to all team involved it was great to see such high quality and exciting matches.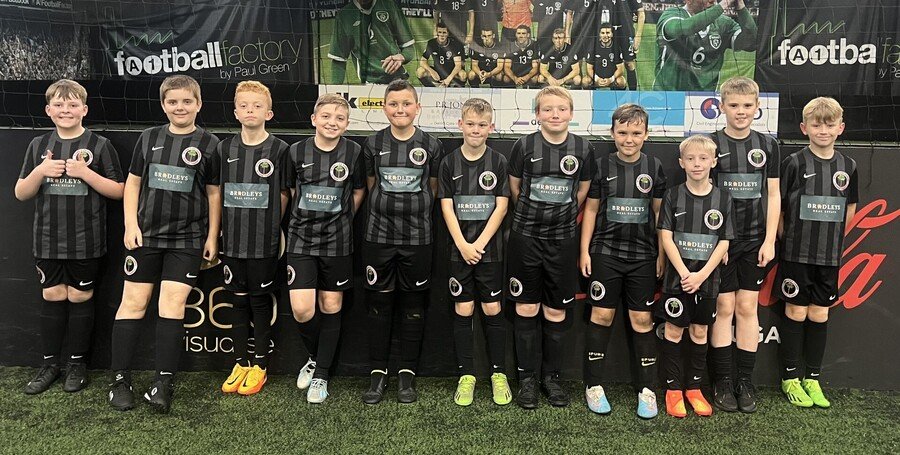 Year 5/6 Boys PAT Football Competition
St Giles were involved in their first Pontefract Academies Trust competition of the year.
We competed against other primary schools in a round robin style format.
We came away with 2 wins and 2 losses- winning our final for 4th place.
It was a great opportunity to put our half terms PE learning into practice.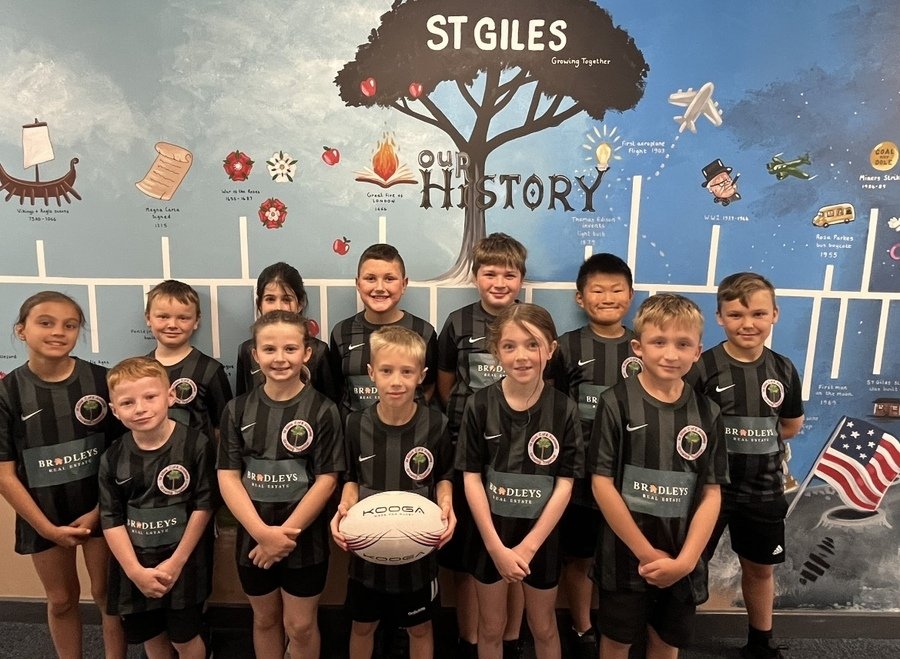 Year 3 and 4 Tag Rugby
St Giles were invited to take part in the Pontefract Academy Trust Tag Rugby competition at Pontefract Rugby Club.
After some very close games and amazing performances, our superstar rugby players came away as the competition's overall winners.
An amazing way to end the school year.
P.E. Curriculum Overview and Progression Map
The information reported is from a sample of UKS2 children. There was an equal mix of genders and all children involved completed the feedback independently. The information shows an overhwhelmingly positive outlook to Physical Education at St Giles. The data included will be used as a starting point for the development of staff and to help monitor the status of PE at St Giles.
Pupil Voice
'Forest schools has helped me face my challenge and persevere.'- Year 3 pupil
'PE lessons are fun and energetic.'- Year 5 pupil
'Swimming has helped me a lot with my breast stroke because the teacher helps tell me how to position my hands and body.' Year 5 pupil
'Afterschool football is really fun. I love that Mr Greatorex joins in and helps us.'- Year 5 pupil
''I think PE is very fun and I feel like I learn new skills.'- Year 6 pupil
Information
For any information on the Primary Sports Grant for PE and Sport, please select the 'Our School' tab, then 'Official' and finally 'Financial'. This will then provide all the details on the Primary Sports Grant at St Giles C of E Academy.
All schools must provide swimming instruction in either Key Stage 1 or 2. The children at St Giles C of E Academy attend swimming lessons in Year 4. In particular, pupils should be taught to:
swim competently, confidently and proficiently over a distance of at least 25 metres

use a range of strokes effectively (for example, front crawl, backstroke and breaststroke)

perform safe self-rescue in different water-based situations