Class 2
Teachers: Mrs Burton and Mrs Best
Teaching Assistants: Mrs Stack, Miss Curtis and Miss Lambeth
Our Christian Values
RESPECT, LOVE, HOPE, FAITH, CONFIDENCE & GROWING TOGETHER.
Key information
School starts - 8:40am
School Finishes - 3:10pm.
P.E DAYS - Mondays and Wednesdays
We are asking that children attend school in their St Giles P.E kits and return home in them. They do not need to bring their school uniform on these days. Please take note of the weather on PE days and ensure that your child is dressed appropriately.
Lunch Times & Packed Lunches
All KS1 children are entitled to a free school meal. If your child requires a school dinner, this can be ordered in school, the same day by the class teacher. At the moment, there is not an option for dinners to be pre-ordered at home. If your child does not wish to have a school dinner then they can have a packed lunch from home.
Homework
Optional homework and spellings are sent out on Class Dojo electronically every Friday and usually due in the following Friday. Please do support your child in completing homework and spellings as this will help them develop in all areas of their learning. We will log with your child their spelling score in their planner which is why we ask that the planners be brought into school daily.
Weekly Spelling Practise
In addition to learning how a word is spelt, when practising spellings the children need to be able to explain what the word means, be able to write it in the correct context of a sentence and an extension is thinking of synonyms to match to a word. E.g lovely – wonderful
Communication with your Class Teacher and School
To ensure Covid-19 guidelines are adhered to we are asking that communicate be communicated via the Class Dojo messaging system. Your child's class teacher will do their best to back to you the same day during school hours. If you need to notify the class teacher of an appointment, medication or an upcoming holiday you can do this via Class Dojo.
Each child has their own planner. The planner is the second point of contact between you and your child's class teacher. It is school policy that children will enter their classroom independently. To ensure they can do this please make sure your child has their coat, water bottle and book bag ready. If you feel a matter is urgent please send a message on Class Dojo or ask for an appointment, during these times appointments will be over the telephone where possible.
Reading
We expect and encourage the children to read at home at least three times a week and this be recorded in their planner. There is a designated space in your child's planner for both parents and teachers to log when your child has read. Children should be reading books from both their reading level from school and reading more challenging books of their choice for pleasure. It is important for children to be reading with parents so that vocabulary can be discussed and questions can be asked about the story or text that they are reading. School reading books will not be changed unless we see a signed note from a parent to do so.
In addition to reading a physical book that your child has brought home with them, your child has their own Reading Egg account. (The login details are in the front page of planners) It's a great place where children can play reading games in a fun and engaging way to further develop their reading ability. Here is the link to explain all about it. https://youtu.be/eYYg15i9O9I
Reading Race
All children will take part in the Reading Race. Children have their own car and it will moved by a member of staff when planners are checked on a daily basis. This is why we require parents to sign in a planner when a child has read, so that we may celebrate with the child and move them on in the Reading Race.
Once the child completes the Reading Race they can pick a prize form our prize box!
Book bags
Please ensure book bags and planners are brought to school and returned home each day. This helps with communication and letters so you are up to date with events happening within school. It also means that reading books are being read and swapped regularly.
Water bottles
We will send water bottles home every day due to bottles not being able to be cleaned properly in school. Children can rinse out and refill bottles during the day with fresh drinking water.
Promoting Independence
Promoting independence and active learners is a huge part of the curriculum and as your child moves through school it is essential we encourage them to be as independent as possible in their attitude towards learning as well as in their own self independence.
Please help promote your child's independence this year by;
reminding them about homework and spelling deadlines (every Friday).

teaching them to be responsible for their belongings.

helping them to understand why learning is important.

teaching them how to tie shoelaces.

learn your 2, 5 and 10 times tables and then the 3 times tables.

learn how to tell the time and know the times of key events in the day.

Reading Eggs
Reading eggs is an amazing online reading programme that your child has access to!
Reading Eggs makes learning to read easy and fun — and it really works!
The programme includes activities, games and books that match your child's ability and feature fun characters, wonderful songs and interactive animations.
Your child will feel motivated to learn with exciting rewards and enjoy over 2500 beautifully illustrated e‑books.
Your child's login to access reading eggs is stuck in the front page of their planner. We will be using Reading Eggs in school but we also recommend using it at home as much as you can to further develop your child's reading skills.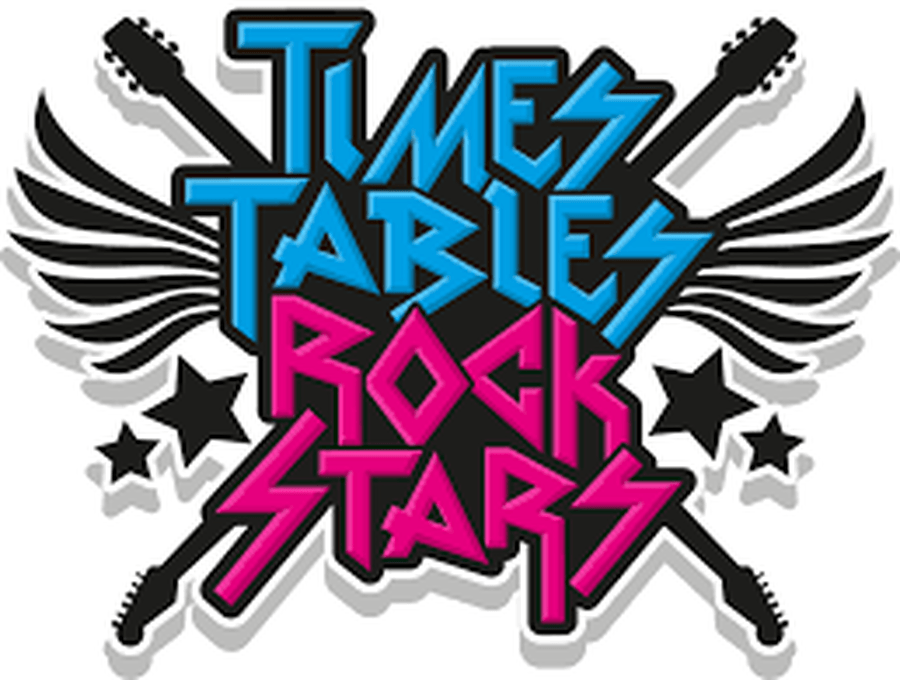 Times Table Rock Stars
Each child in Class 2 has a username and password for TTRS, it is stuck in the front of their planner . This is a really fun website and app that can be used at home, as well as in school to practice speedy recall for times tables facts! It is fun and allows children to compete with each other, other classes and even us as teachers! In Class 2 the expectation is that children should be fluent with their twos, fives and tens. Once they have mastered those, we move on to our three times tables.
Supporting your children - Common Exception Words
We regularly work on learning to phonetically decode in KS1 and then move on to sight read the Year 1 and Year 2 High Frequency Words. The idea is that by the end of the academic year, hopefully children can pass the phonics screening check by sight read the majority of these words. To support your child, every child has their own 'Word Book'. Every child's list is different and once a child has successfully learnt to sight read all the Year 2 words we challenge them and move them on to the next groups of words. This way, all children are challenged and their learning journey is tailored specifically to them. Use the list below as a guide for the Year 2 words.
It is also extremely useful to discuss the meaning of the word in addition to practicing saying it. We instill the importance of recognizing the meaning of words so that the children then have the confidence to use the new words they have learnt in their own writing.
Your child's word book will be sent home with them every day. We suggest practicing sight reading these words daily.. If your child can read the word give it a tick. If they are not confident with a word leave it for the next day and try again. When a child receives 3 ticks we will give them a new list of words.